Add an SSD to your already full 1U rackmount server!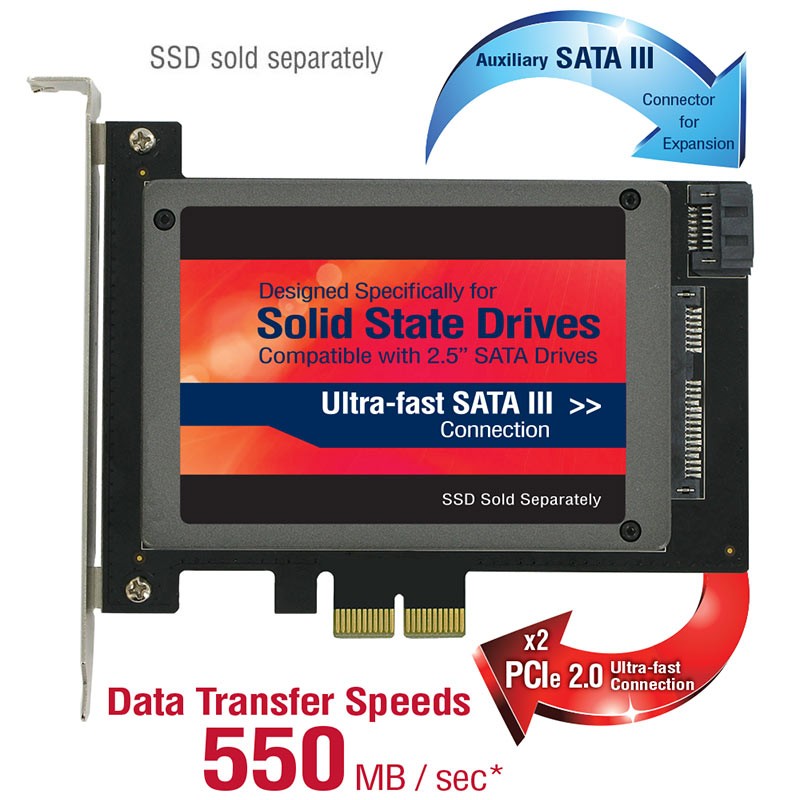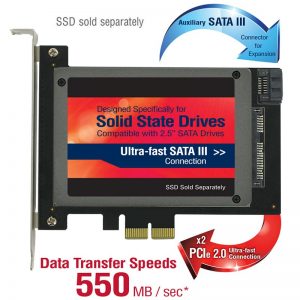 Recently A-Team Systems deployed a number of 1U rackmount servers with four hot-swap SATA bays, all of which we populated to give us maximum ZFS performance (and capacity) across as many spindles as possible.
We also wanted to get the performance of SSDs for certain applications (notably MySQL) and move that I/O off the ZFS array if possible. However, we didn't want to remove a disk from the ZFS array to put this SSD in (and thus reduce ZFS performance).
Enter the Apricon Velocty Solo x2. Combined with a riser card, it fits in SuperMicro (and likely other 1U servers) and provides an additional SATA III (6 Gbps) port along with a mounting point for the SSD itself. It even gives you an additional SATA III port on top of the one that connects to the SSD — however (due to PCI 2.0 x2's bandwidth limits) performance will max out at 550 MiB/sec across both ports. For a single drive — even an SSD — this is not an issue.
Under our testing, our Intel SSDs performed just as fast (if not slightly faster) when put into the Velocity Solo x2, as compared with the built in motherboard SATA ports.
Under FreeBSD the controller comes up flawlessly as a Marvel AHCI device:
ahci0: <Marvell 88SE9182 AHCI SATA controller> port 0xe040-0xe047,0xe030-0xe033,0xe020-0xe027,0xe010-0xe013,0xe000-0xe00f mem 0xf7520000-0xf75201ff irq 16 at device 0.0 on pci1

Given its price ($99 MSRP), it's a great way of adding an SSD to your existing/already-full 1U rackmount servers and has served us well.